Saucisson Vaudoise ₱170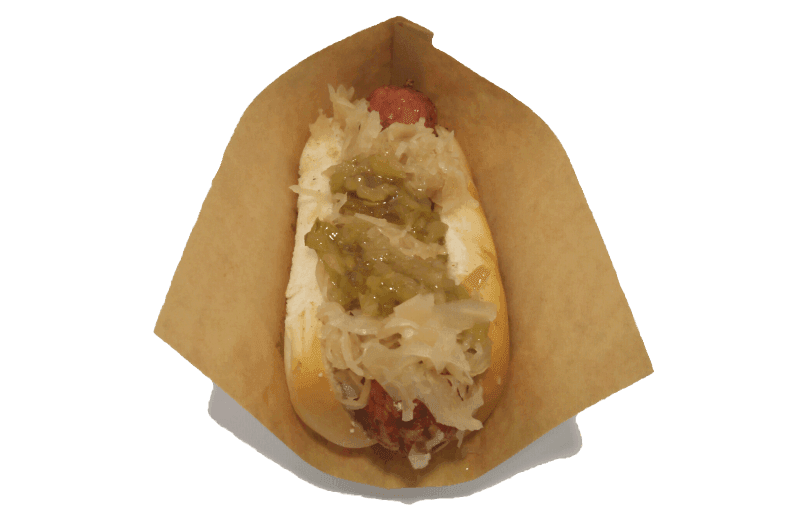 Saucisson Vaudeise is smoked, European style sausage which has a mild taste. The texture is meaty so it's the real deal when choosing this sausage into your hot dog.
Hot dog price includes sausage, bun and 2 free choice sauces. Additional sauces will be charged separately + ₱10 each extra sauce, check our sauces. Toppings will be charged separately, check our toppings
There is no love sincerer than the love of food.
- George Bernard Shaw
Saucisson Vaudoise
---
Saucisson is a variety of thick, dry cured sausage that originates in the Lake Geneva region near Switzerland and France border. Typically made of pork, or a mixture of pork and other meats, saucisson are a type of charcuterie similar to salami.

This sausage has long history what it goes in the Middle Ages. That time was discovered that smoking the meat can be preserved and it keeps also taste longer.