Kielbasa ₱170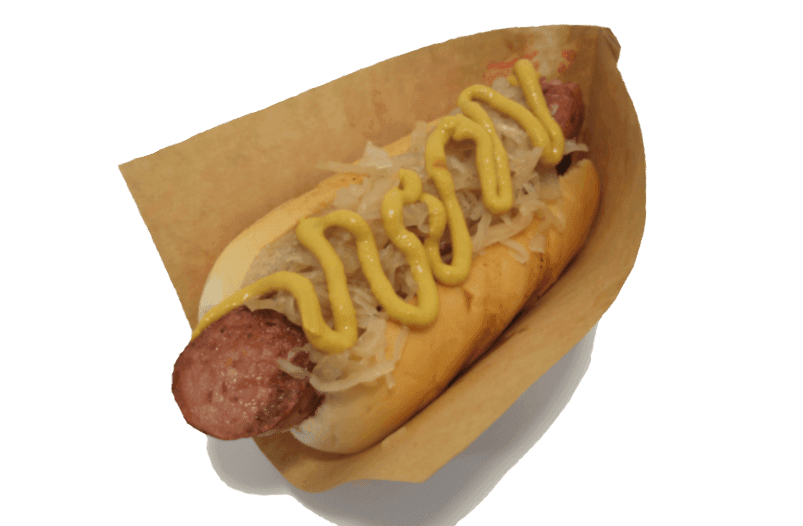 In the Polish language "Kielbasa" means any type of meat sausage. This rustic style sausage is very delicious and one of the popular hot dogs from our menu.
Hot dog price includes sausage, bun and 2 free choice sauces. Additional sauces will be charged separately + ₱10 each extra sauce, check our sauces. Toppings will be charged separately, check our toppings
"One cannot think well, love well, sleep well, if one has not dined well. "
- Virginia Woolf
Meaty monster
---
Kielbasa is European style big size sausage, especially widely used in Poland. Poland can be considered "kielbasa" origin country. Polish cuisine, kielbasa has many varieties of smoked or fresh sausage versions. Meat what usually used in kielbasa is pork, beef, turkey, lamb, chicken or veal.

So it's not a surprise that every region in Poland has own version of kielbasa. There is some guidance and classifications from the Polish government what size or meat should use.

Kielbasa texture is rough and meaty. This sausage fits nicely into hot dogs. We recommended having kielbasa hot dog with sauerkraut and German mustard.